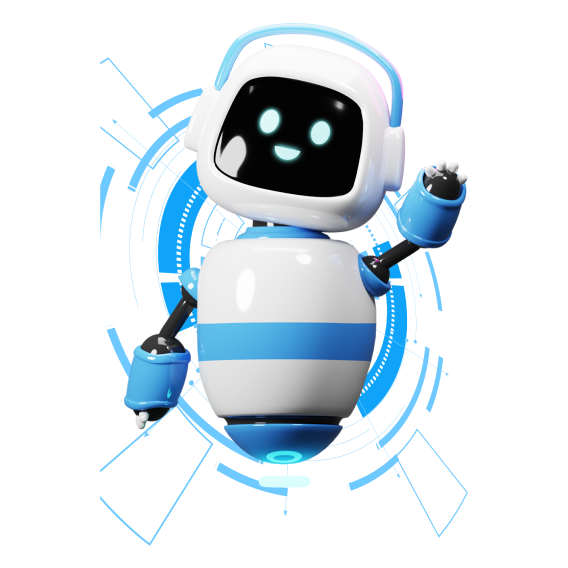 About Vashishtha
About Vashishtha: Redefining Excellence through Innovation
Vashishtha Research Pvt. Ltd. is more than a company; it's a visionary journey towards redefining industries through leading-edge innovation. With a foundation built on values, expertise, and a commitment to pushing boundaries, we're dedicated to shaping a future where technology and excellence converge to transform the landscape of possibilities. Discover our story, ethos, and the relentless pursuit of innovation that sets us apart.
Our Services
View a List of our services and Products
Explore our state-of-the-art Filament Winding Machine, Software, and Services. Craft precision composite components with unmatched strength and efficiency.
Harness the power of our Composite Engineering services. From design to analysis, we create tailored composite solutions that redefine performance.
Revolutionize your industry with our advanced Automated Robotics solutions. Experience efficient automation tailored to your unique manufacturing needs.
Awards & Achievements
Collaborating for Innovation – Our partnership with DRDO under the Technology Development Fund for the "Robotic Arm for Propellant Machining" is poised to redefine precision engineering in India.
Inspiring Ingenuity – From the first-ever desktop filament winding machine to a marine satellite antenna concept, our contributions as finalists in IDEX DISC I and III showcase our commitment to pushing boundaries.
Innovating Excellence – Our victory in the 'Development of Robotic Arm for Propellant Machining' category of DRDO Dare to Dream 2.0 exemplifies our dedication to pioneering solutions in robotics and engineering.
Why Vashishtha
Robotics And Innovation
Embrace groundbreaking solutions at the forefront of technology. Our commitment to innovation ensures you stay ahead in a rapidly evolving landscape.
From design to execution, we prioritize precision at every step, ensuring the highest quality and optimal performance.
Your needs are unique, and so are our solutions. We tailor our offerings to match your requirements, delivering outcomes that align perfectly with your vision.
We embrace emerging technologies that pave the way for a more efficient, sustainable, and self-reliant future.
With a team of seasoned professionals, we bring years of experience and expertise to every project, guaranteeing top-notch results.
Your satisfaction is our priority.  We're here to listen, collaborate, and deliver solutions that not only meet but exceed your expectations.
Testimonials
Happy Client Reviews
We had ordered a custom 3 axis system from them for our applications. It is still being used and works wonderfully well. It is reliable, easy to use and robust.

At CIDETEC, we are happy with the performance of the equipment. Its versatility allows it to adapt to the needs of the part we want to manufacture. Furthermore, the queries made to support have been quick and effective. We realize that Vashishtha Research is continuously working to improve the user/operator experience.
Blog News
Recent Blog & News
FAQ
Frequently Asked Questions
What industries do we serve?
We cater to a diverse range of industries including Aerospace, Automotive, Manufacturing, and more. Our solutions are designed to address specific challenges in each sector.
Can your products be customized?
Absolutely! We understand that each client has unique requirements. Our products, such as the Filament Winding Machine, are customizable to suit your specific needs.
How do I get started with your services?
Getting started is easy. Simply fill out our contact form, and our team will reach out to discuss your needs, goals, and how our solutions can best benefit you.
What sets your company apart?
Our commitment to innovation, expertise, and personalized service sets us apart. With a track record of collaborations and groundbreaking projects, we're dedicated to excellence.
What industries do your emerging technologies target?
Our emerging technologies span various sectors including Automation, Materials Science, and Revolutionary Solutions, enabling industries to stay ahead in a rapidly changing world.
Have more questions? Feel free to contact us, and our team will be glad to assist you!
Visit Us
Robotics Lab, Aerospace Department Indian Institute of Space Science and Technology, Valiamala, Thiruvananthapuram- 695547 ,Kerala, India
Email Us
info@vashishtha-research.com